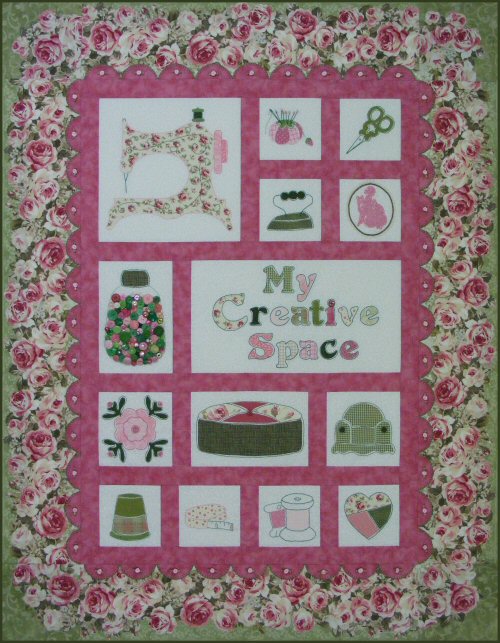 Quilt Size: 39½" x 51"
This Rose Cottage Sewing Room quilt pattern, with it's 14 unique sewing blocks is what we will be stitching over the summer.
The methods used are a combination of fusible appliqué & stitchery.
Register for this My Creative Space Summer Stitch Along and receive the pattern instructions and tips, every two weeks in your email inbox,
on these dates:
July 5
July 19
August 2
August 16
August 30
September 13
Mark your calendar as a reminder to watch for them!
After you register, I will be sending you a 'Getting Ready' email, which will include a link to the special My Creative Space Summer Stitch Along page.
Fabric information, helpful tips & the Stitch Along Picture Page are included there.
Important Note: You need to reply to the Getting Ready email.
After I receive your reply I'll email you a colouring page of this quilt!
~Register Today for only $15.00*!~
*or $6.00 if you're a Member.