2016 Member Quilt Pattern Series: My Happy Place
The January Sewing Room block, the February's 'Rose of Sharon' quilt block, the March 'Double Irish Chain' quilt block and the April Grandmother's Flower Garden are currently available free to members.

New Quilt Pattern ~> Let's Have a Cuppa! Tea Mat:
This quilted tea mat is a quick project.
Make one for yourself...and one as a gift for a friend!

Free Block of the Month: String Calendar Series - April Egg


Members have access to the whole String Calendar quilt instructions here.

Applique Basics Workshop: Heart Wreath & Online Workshop - Free to Members

Explore different methods of applique to see what's your favourite.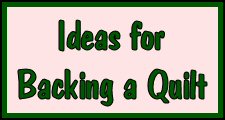 Idea #8 - Frame Up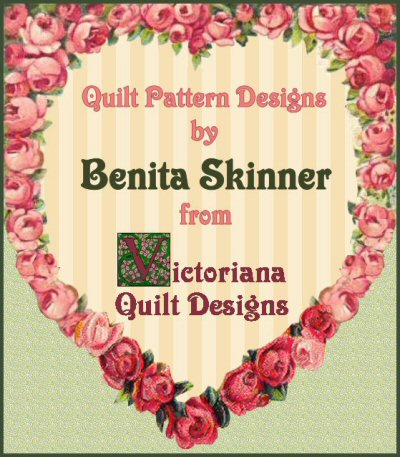 *NEW* 2001, 2002, 2003 & 2004 Now Online!
Directory of Quilt Pattern Designs by Benita Skinner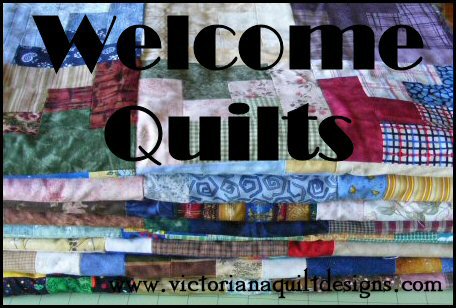 A box of quilts has arrived!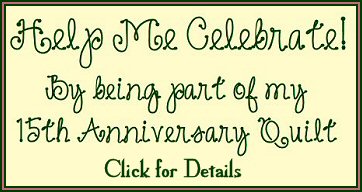 Please be part of my keepsake quilt.
I'm still collecting patches from All Over the World!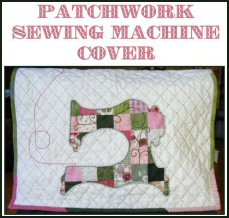 This Bonus Pattern (first in a series) is available here.
Special Member's Only Page here!