You can request the collection of the first 9 ideas in .pdf file format.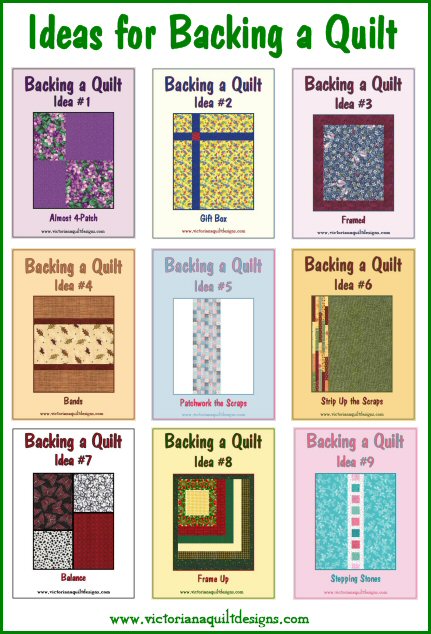 It is free to all, by request, and is sent via email attachment.
Request the free Collection of Ideas for Backing a Quilt file
Please Note: If are not receiving the file attached to an email within a few minutes, please click here.
~~~
You also have my permission to share these pictures on your social media & blogs, without altering them.
Click the picture to take you directly to Facebook, for sharing it from there, or click the Pin it button to save to your Pinterest.
For quilt pattern notices & more quilty fun through your Facebook, click the 'Like' button below...Thanks!
~More to Come~